The Hive
The Hive - Rise of the Behemoths Is Out Now
---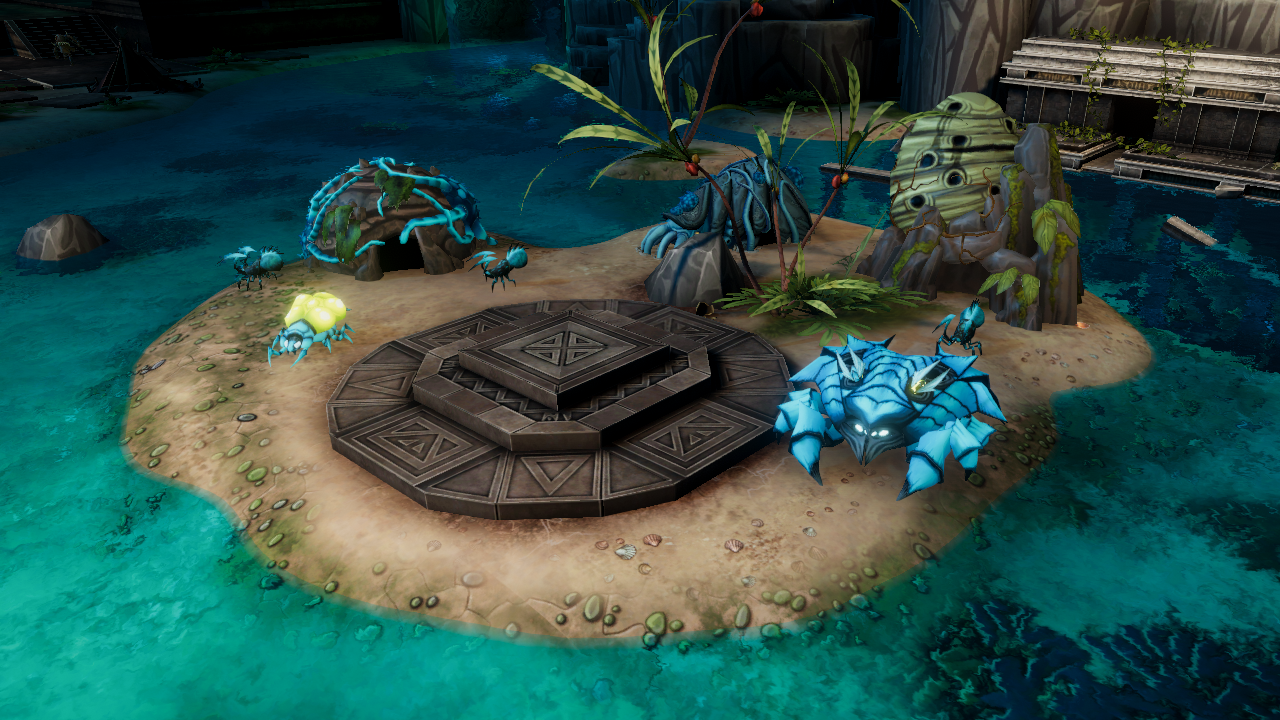 Today we are proud to release update 1.2 "Rise of the Behemoths", which includes new player units, buildings and a reworked DNA upgrade system.

Behemoth
Heavy Insectoid unit Behemoth - A sturdy unit with heavy melee attack. It nests
small Seeker aerial units on it's back.
Light Insectoid aerial unit Seeker - Swarm of them is carried on Behemoth's
back. Uses aerial bombing attacks to hit enemies from range.

Infestor
Medium Insectoid specialist Infestor - Uses a variety of neural oozes to terrorize
enemies and aid friendly units.
This update features:
Heavy Insectoid unit Behemoth
Medium Insectoid specialist Infestor
Small Insectoid aerial unit Seeker
Insectoid building Nestling Mound
Insectoid building Conch
Damage and Defence upgrade rework (Different classes have different upgrades, light, medium, heavy)
Food costs at start of levels adjusted to speed up start of levels
Rhino and Avatar now have custom sound effects
First level boss damage adjusted
Streamers now get notification regarding video quality, if they are using OBS recording software
Several new ability visual effects and sounds have been added
Bug fixes:
"Shadow" faction buildings now have custom debris effect on destruction
Avatar and wasp units no longer get stuck after ability cast
Several tooltip tweaks
Population cap can no longer go over 200 due to saving bug
All workers now continue their current task correctly after loading
Workers no longer get stuck on cutscenes
Tomb of Aradesh overlaping music fixed
Follow us on Steam, Twitter, Facebook & Youtube to keep up to date with what we're working on!
Steam: https://store.steampowered.com/developer/Skydome
Twitter: https://twitter.com/SkydomeHive
Facebook: https://www.facebook.com/SkydomeEntertainment/
Youtube: https://www.youtube.com/user/SaarimaaSauli/
Have fun with the new features and let us know what you think!
Cheers,
Sauli, Akseli, Antonio, Jenni, Johanna & Jonna.
aka
Skydome Entertainment